On Sunday, June 23, 2019, the Northern Virginia Chapter of the ACLU mixed business with festivities, as it held its ever-popular Annual Meeting and Crabfest at Fort Hunt Park in Alexandria, Va. More than 100 members and friends attended, according to Chapter Board member and numbers-cruncher Robin McKiel.
Chapter Chair Steve Conn noted that this annual activity has been held by the Northern Virginia Chapter since 1995.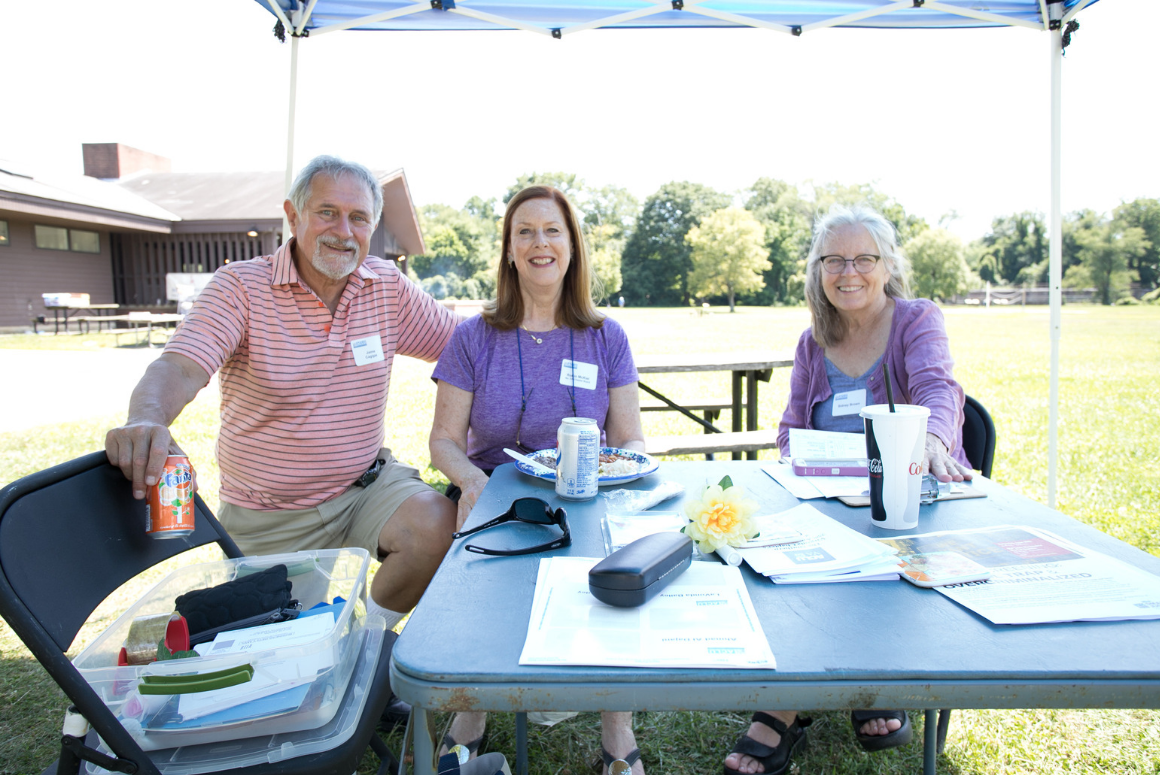 ACLU of Virginia Executive Director Claire Gastañaga served as the event's guest speaker. She provided several 'story-behind-the-story' assessments of the various civil liberties-based issues, lawsuits, victories, and setbacks in Virginia to date in 2019.
Activities included the re-election to the NoVa Chapter Board of five currently-serving Board members: Steve Conn, Ron Hall, Patricia Leslie, Ed Rosenthal, and Bev Tatum.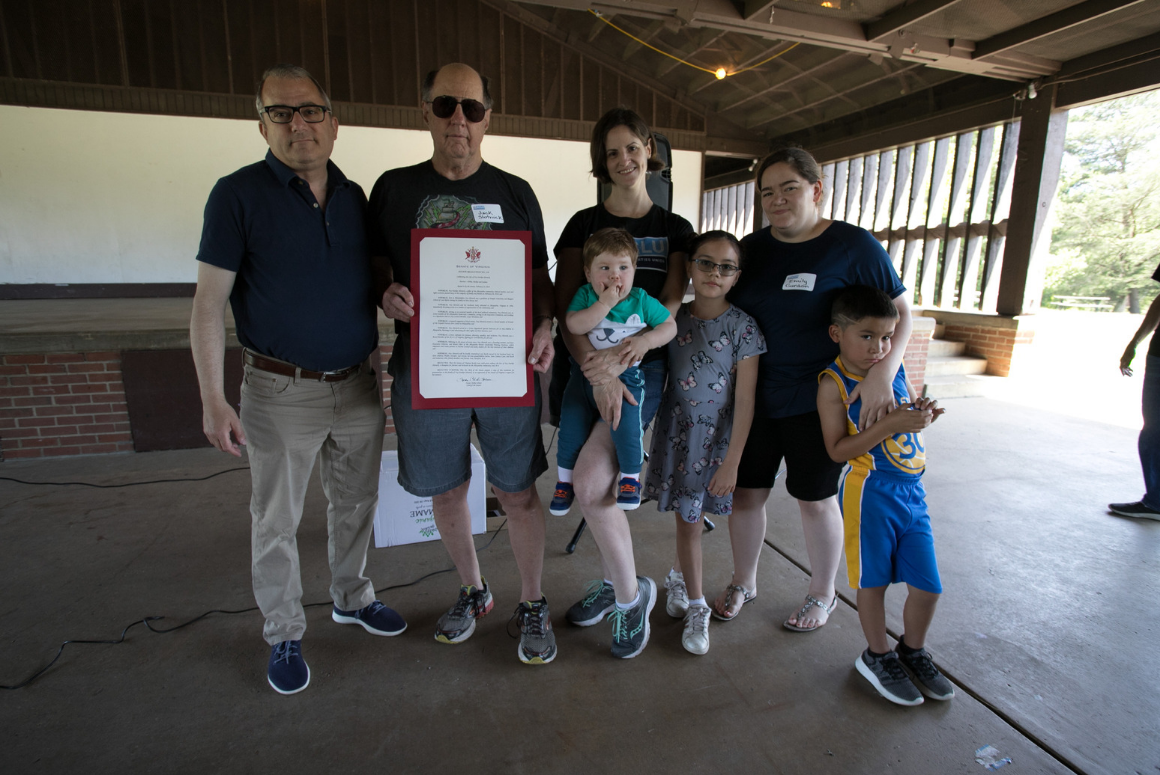 Annual Meeting attendees also participated in an "In Memoriam Tribute" to Fay Slotnick. Steve Levinson, a Chapter Board member and President of the Virginia Affiliate, pointed out that Fay was a longtime member of the NoVa Chapter Board and the Board of the Virginia Affiliate. In addition, she served the City of Alexandria in many capacities over the years. "The ACLU lost a friend and a lifelong civil liberties advocate when Fay passed away in February," he affirmed.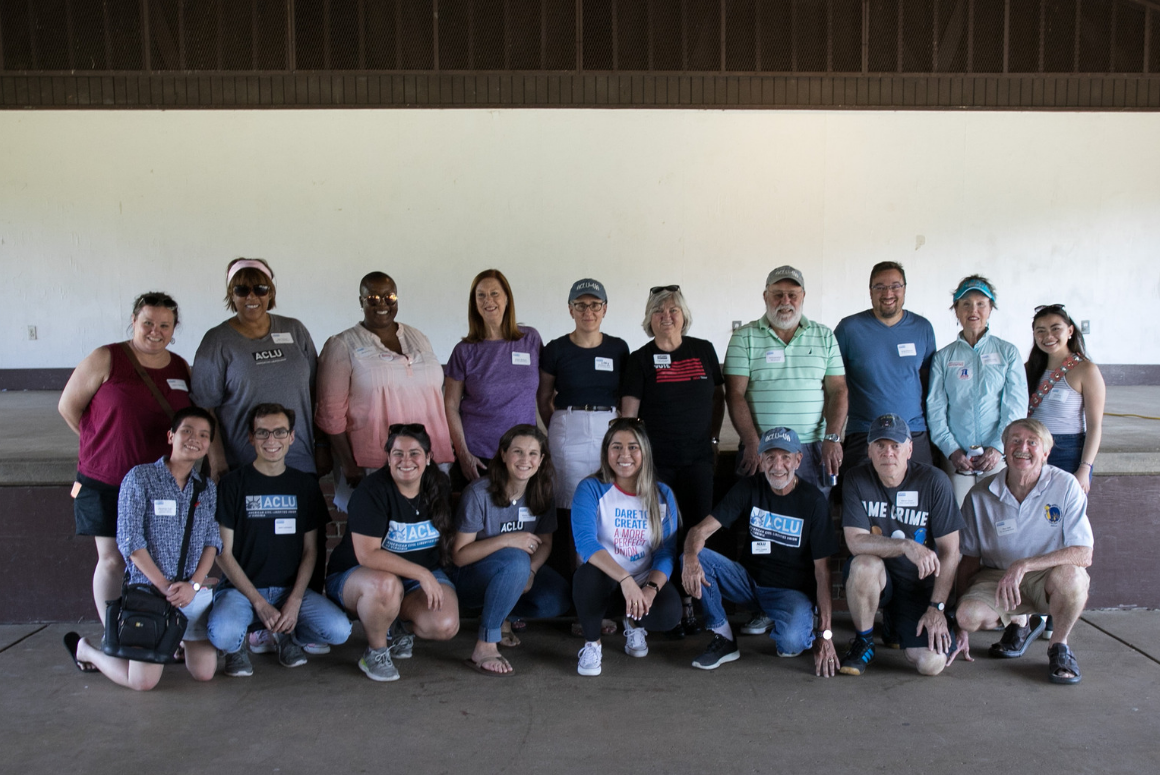 The event also spotlighted local NoVa Chapter happenings during the past 12 months. This included a Legislative Information Forum held in Arlington in November 2018. Forum co-coordinator Robin McKiel said that staff members from the Virginia Affiliate Office in Richmond spoke about pending bills, in the 2018-19 session of the Virginia General Assembly, that might affect civil liberties. Forum co-coordinator Bev Tatum added that an estimated 70 members and friends attended the Legislative Information Forum.